Espoo, Finland (SPX)
April 26, 2011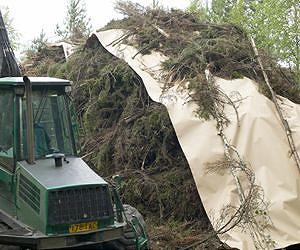 Logging residue is an inexpensive and easily accessible source of biofuel, but to improve the energy content it must first dry on the ground and after that it can be stored in piles for several months. To shelter the piles from moisture through rain, snow and ice, Walki has developed a paper-based, waterproof cover that can be chipped and burned together with the residue.

The importance of biofuels is increasing globally due to tightening emissions restrictions. Interest in wood-based biofuels has also increased because there are new combustion technologies available on the market that are suitable for solid biofuels.
To read more click here...