Victoria, Canada (SPX)
April 26, 2011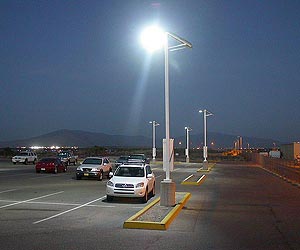 Carmanah Technologies is pleased to announce its participation as a founding member to form the Consortium for Solar Lighting (CSL). The CSL's other founding members are Sharp Electronics Corporation, Inovus Solar, Inc., and SolarOne Solutions, Inc.

The mission of this group is to accelerate the adoption of reliable solar lighting technology through the development of universal specifications intended to support customers' fair and comprehensive evaluation of commercial-scale lighting systems. In the process, the group expects that these specifications will foster awareness of solar powered lighting and the applications where it is a viable alternative to conventional grid-connected lighting technology.
To read more click here...